MENU
CUPCAKES

Golden Vanilla, Golden Chocolate, Southern Red Velvet, Peanut Butter & Jelly, Coconut Cloud, Strawberry, Blue Velvet, Brooklyn Blackout, Pistachio Grape Jam, Cookies & Cream, Hummingbird, Black & White, Dreaming Princess, Mott Street, German Chocolate, Pumpkin Spice (fall only), gluten free & vegan chocolate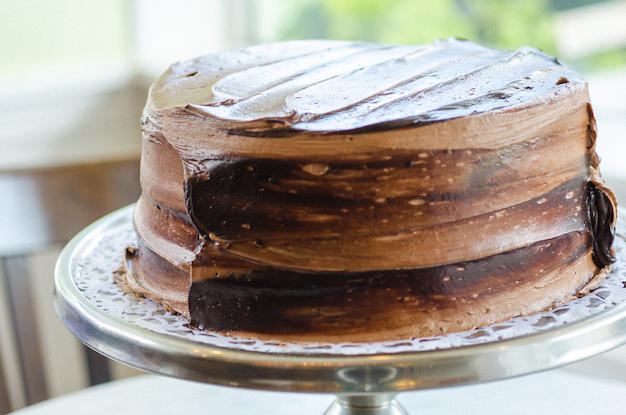 LAYER CAKES
Golden Vanilla, Golden Chocolate, Brooklyn Blackout, Southern Red Velvet, Carrot, Blue Velvet, Coconut Cloud, Mott Street, German Chocolate, Pistachio Grape Jam, S'mores, Dreaming Princess, Black & White, Peanut Butter & Jelly, Hummingbird, Pumpkin Spice (fall only)
HALF SHEET CAKES
Brooklyn Blackout, Strawberry, Southern Red Velvet, Golden Vanilla, Golden Chocolate

COOKIES
Chocolate Chip, Oatmeal Butterscotch, Peanut Butter, Sugar, Double Chocolate Chunk
Vegan: Chocolate Chunk, Banana Chocolate Coconut, Chocolate Chip, Oatmeal Banana Coconut

BUNDT CAKES
Lemon Almond Bundt, Marbled Pound, Chocolate Chip Banana Bread Cake with Nutella
CHEESECAKES
Original, Blueberry, Raspberry White Chocolate, Cookies & Cream, Chocolate Brownie, Caramel Pecan, Pumpkin Spice (fall only)


ICE CREAM
Available in Hand Packed Pints
Brooklyn Blackout, Southern Red Velvet, Raspberry White Chocolate Cheesecake, Peanut Butter & Jelly, Cookie Monster, illy Espresso & Brownie, Madagascar Vanilla Bean, Strawberry Mascarpone, Key Lime Pie.

FROM THE ICEBOX
Old Fashioned Banana Pudding, Rice Pudding, Old Fashioned Icebox Cake, Strawberry Shortcake (summer only)

PIES
Apple Crumb, Peanut Butter, Pecan, Pumpkin Spice (fall only), Key Lime (summer only)


BARS
Brownie, Raspberry Fruit Bar, Cereal Treat, Coconut Pecan Dream Bar, Pecan Bar, Walnut Brownie, S'mores Bar (winter only); Meyer Lemon (September -April).

BREAKFAST
Almond Croissant, Ham & Cheese Croissant, Plain Croissant, Blueberry Muffin, Bran Muffin, Cinnamon Pecan Muffin, Gluten-Free Banana Chocolate Chunk Muffin; Vegan & Gluten Free Blueberry Banana Muffin.
LAYER CAKE DESCRIPTIONS
Black & White - rich chocolate cake layered with vanilla bean buttercream, covered in meringue icing and topped with a chocolate glaze.
Blue Velvet - tender buttermilk and blueberry cake iced with mascarpone cream cheese.
Brooklyn Blackout - moist chocolate cake filled with chocolate ganache and topped with chocolate buttercream and chocolate cake crumbs.
Carrot - moist, delicate cake made with pecans and layered with cream cheese icing.
Coconut Cloud - golden vanilla cake with coconut filling and meringue icing.
Dreaming Princess - almond cake with raspberry and vanilla bean buttercream filling covered in meringue icing.
German Chocolate - classic chocolate cake layered with a gooey filling of coconut and pecans.
Golden Vanilla - rich, buttery traditional yellow cake made with all fresh and pure ingredients.
Hummingbird - incredibly moist banana and pineapple cake with cream cheese and pecans (two layers only).
Mott Street - vanilla bean cake soaked in illy espresso with mascarpone cream cheese icing.
Peanut Butter & Jelly Cake - chunky peanut butter layered with grape jelly and peanut butter cream cheese icing.
Pumpkin Spice - buttery spice cake cushioned with maple cream cheese frosting (two layers only, fall only).
Pistachio Grape Jam - smooth pistachio cake layered with grape jam and pistachio buttercream.
S'mores - buttery graham cracker cake layered with fudge, vanilla bean buttercream and topped with meringue frosting.
Southern Red Velvet - traditional southern cake made with cocoa and cream cheese icing.
Vegan Cookies & Cream - rich almond milk cake with chocolate wafer cookies and soy vanilla buttercream.